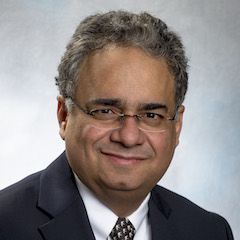 Ajay K. Singh, MBBS, MBA, FRCP
Executive Director, Dubai Harvard Foundation for Medical Research
Senior Associate Dean, Post Graduate Medical Education
Harvard Medical School 
Dr. Singh is Executive Director of the Dubai Harvard Foundation of Medical Research and Associate Dean for Postgraduate Medical Education, Harvard Medical School. He is also Director of Postgraduate Medical Education in the Department of Medicine at the Brigham and Women's Hospital. Dr. Singh did his undergraduate and medical training in England at University College School of Medicine. He moved to Boston in 1987 for his clinical and research renal fellowship at Tufts-New England Medical Center, which he completed in 1992 and joined the faculty at Tufts. In 1998 he moved to the Brigham and Women's Hospital as Clinical Director of the Renal Division and Associate Professor of Medicine at Harvard Medical School. The Brigham of Women's Hospital is one of the principal teaching hospitals of Harvard Medical School.
Dr. Singh's interests are in clinical research – with a particular focus on chronic kidney disease, and in education both in leading several Harvard CME courses as well as lecturing both nationally and internationally. He is the author of over 100 original contributions and review articles, as well as author/editor of 3 books in nephrology. Dr. Singh is a Fellow of the Royal College of Physicians in London UK and has an MBA from Boston University.

William Straughn, Clerk
Director of Administration, Dubai Harvard Foundation for Medical Research
 
Will Straughn joined the Dubai Harvard Foundation for Medical Research in 2019. 
Will is responsible for the planning and implementation of the Foundation's development goals, as well as the short- and long-term operations which includes: working with the Foundation's generous donors and Founder Members, Board of Trustees, members of staff in Boston and Dubai, Harvard Medical School's and Harvard University's administration, and the Harvard and broader international scientific research and academic communities.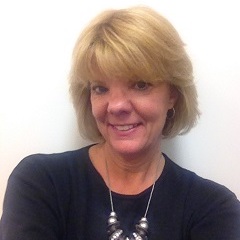 Cheryl King, Program Manager
Cheryl King is the Program Manager for the Dubai Harvard Foundation for Medical Research (DHFMR) at Harvard Medical School (HMS) managing administrative systems and general financial operations for the Foundation's Boston office which includes managing general office operations, DHFMR scholarships and other funding opportunities, managing the Foundation's events in the United States and Dubai. Working closely with the DHFMR and HMS senior staff and international partners, she also helps plan and implement communication and public relations policies, procedures and strategies for the Foundation. Cheryl officially joined DHFMR in 2016 after spending 2015 working with the HMS Global Programs Logistics group. Prior to joining Global Programs, Cheryl held the position of Operations Manager for the Giovanni Armenise-Harvard Foundation at HMS from 1996-2015.